Garden
We are set in a beautiful countryside location that offers extensive outdoor play and discovery opportunities, which begin in our two gardens.
The main play area is based on a free –flow system where children can constantly access the outdoor area which encourages them to be active throughout the day. Filled with constantly rotating toys, equipment and resources there are always new activities and games to keep them engaged and having fun.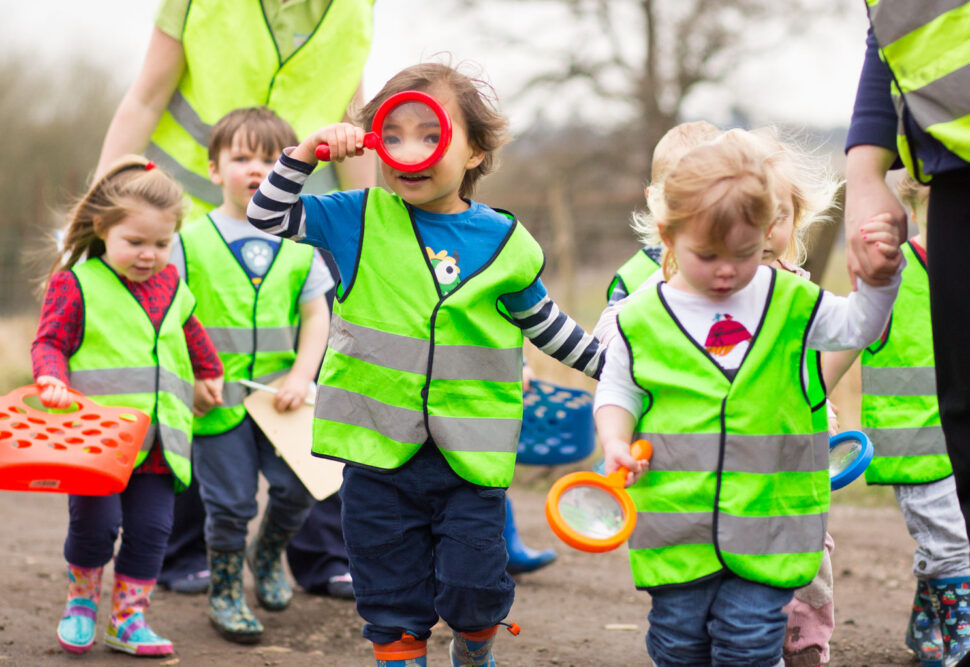 Our Forest School garden provides the children with hands on experiences of nature where they can go digging for bugs, plant flowers/vegetables or simply create in the mud kitchen with natural materials such as sand, mud, and water.
Beyond the boundaries of our gardens adventure awaits with open fields, woods and country lanes beckoning.  Being this close to nature gives our children opportunities to explore and extend their imagination in a tranquil and safe environment.